Welcome to AAUW,  Virginia Beach Branch!
Mission
AAUW advances equity for women and girls through advocacy, education, philanthropy, and research.
Value Promise
By joining AAUW, you belong to a community that breaks through educational and economic barriers so that all women and girls have a fair chance.
Vision Statement
AAUW empowers all women and girls to reach their highest potential.
Diversity Statement
AAUW values and seeks a diverse membership. There shall be no barriers to full participation in this organization on the basis of gender, race, creed, age, sexual orientation, national origin, disability, or class.
AAUW 10th Annual Art Contest
Showcase your talent by entering this exciting annual art competition. The six winning entries will be featured in a collection of note cards mailed to AAUW members in the spring.
Submission Period – January 4 – February 4, 2018
Voting period – February 5 – March 4, 2018
Winner announcement – Early March 2018
Click here to enter: Submit Entries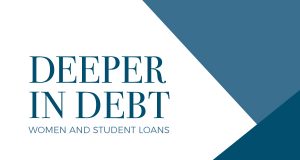 Student loan debt is now a $1.3-trillion problem burdening 44 million borrowers. Experts are talking about the effects of student debt on the economy, but they aren't talking about its disproportionate effects on women. AAUW takes a close look at that oversight in the new research report Deeper in Debt: Women and Student Loans. Read more.

Do you know any new college graduates? What better gift can you give than a FREE one-year AAUW membership! As an AAUW member you have the power to gift ANY number of free one-year AAUW memberships to recent college graduates. Give one, give 100, or give 1,000! Don't let this opportunity pass you by. Read more.